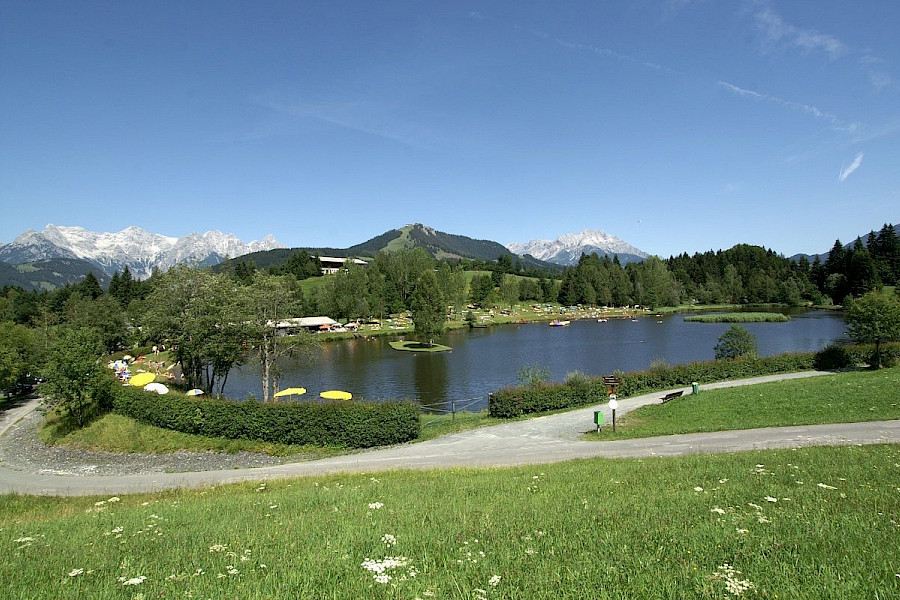 The owner Wolfgang Schneider is a passionate angler. The Lauchsee in Fieberbunn is looked after by Wolfgang and therefore you are guaranteed to receive the most successful fishing tips. You can also get special fishing offers at Landhaus Schneider.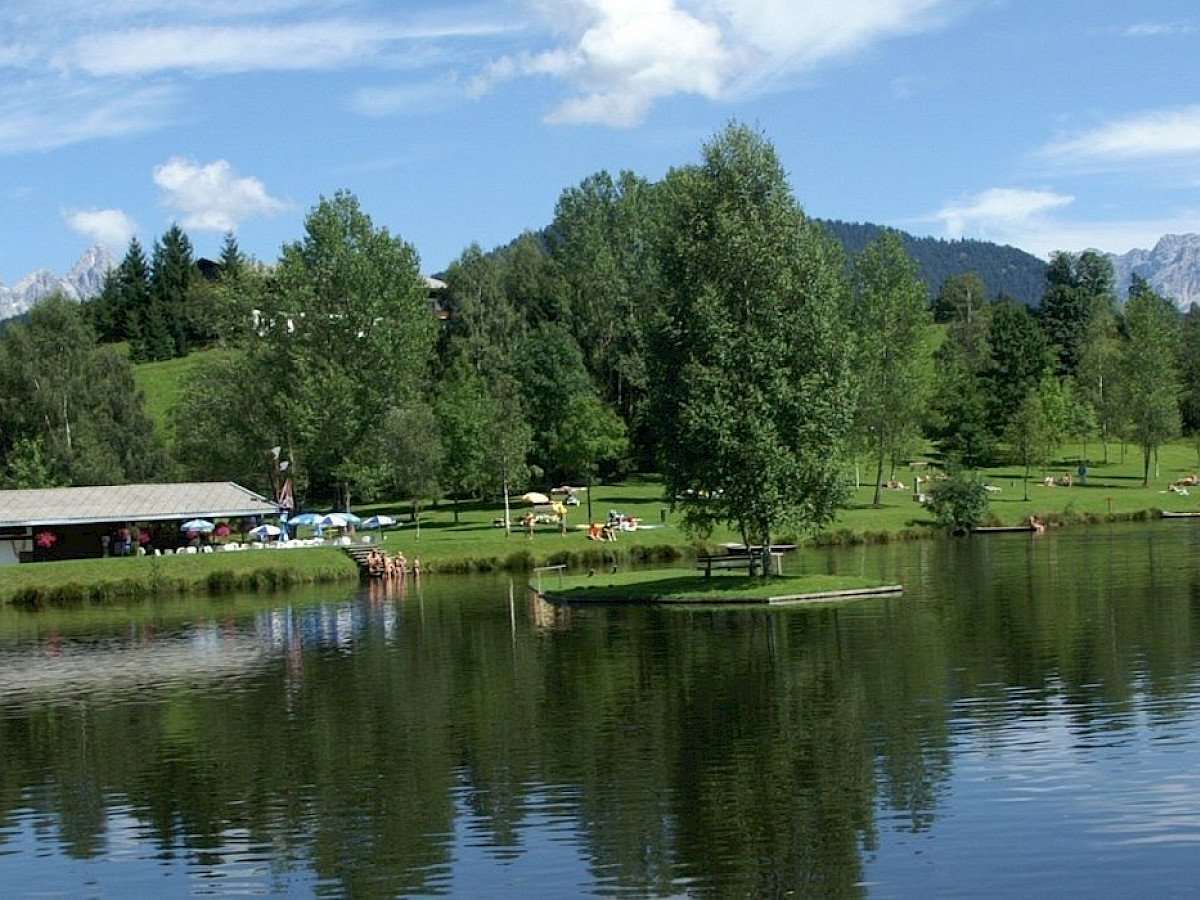 The leading fish in the Lauchsee is undoubtedly the carp. With a balanced stock you never know exactly who is playing on the bait: 2 - 14 !!! The tench stock is NEW in Lauchsee. Acted by many as the "Queen of Friedfish", this tasty edible fish should not be missing here. The king in fish water: the pike. Several major specimens frolic in our lake. A great drill is guaranteed! The noble pikeperch is very careful in the Lauchsee and therefore a real challenge. But with the right tip: ask us! Sturgeon, eel, Amur, Tolstolob, perch and white fish complete the repertoire in the Lauchsee. Catch fun is guaranteed.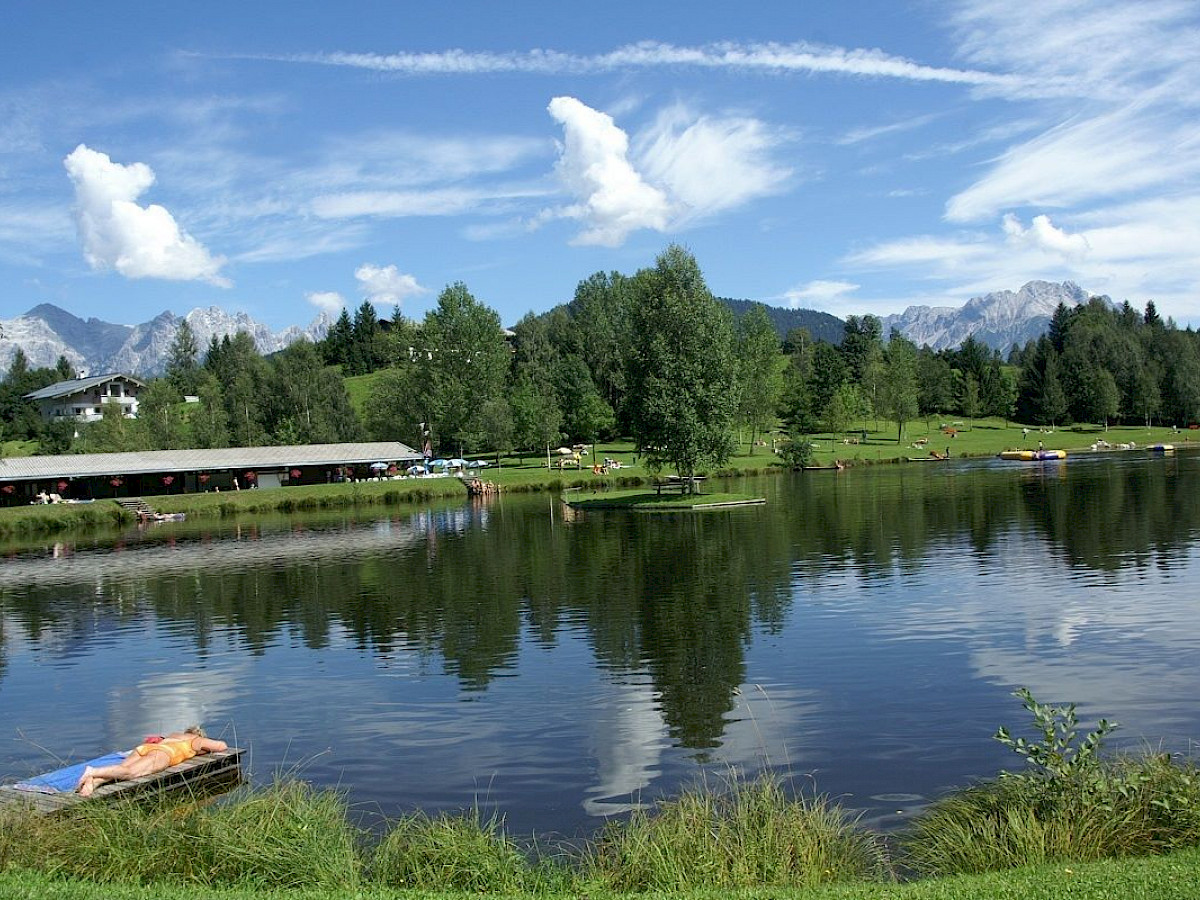 Während der Badesaison ist das Fischen nur am Südufer erlaubt. Außerhalb der Badesaison darf der gesamte See befischt werden. Ausgenommen: Schongebiete. Badesaison: Der Aushang im Eingangsbereich ist zu beachten! Die ausgeschilderten Angelverbote sind einzuhalten. Bitte vor allem bei Badebetrieb besondere Rücksicht! Während der Badesaison ist ausschlielich Nachtangeln erlaubt.
Fischentnahme ist nicht gestattet - jeder Fisch ist nach dem fang schonend wieder ins Wasser zu setzen (Catch and release). Die Mitnahme von Lebendfischen ist ausnahmslos untersagt und wird bereits im Verdachtsfall zur Anzeige gebracht.
Permission and rules
You can get fishing cards directly from us at Landhaus Schneider. A state fishing license is required! Please note the fishing rules!